The unique feature: To avoid power failure, we have developed the Duplex version. So you get two identical power systems with homogenous redundancy which keeps you safe in the event of one system failing!
Our powertrain is assembled easily due to innovative plug and play – from the propeller to the battery, you get everything from one source, each part optimally adjusted to the others. In this, we find individual solutions for your applications.
Catalogue of all components
Download the summary of our products with article numbers here:
Propellers
Folding propeller 1.30m and 1.40m
H25K 1,40m R-E-13-2 und H25K 1,30m R-E-13-2:
Two-blade folding propeller with boss
Diameter: 130cm or 140cm
Static thrust: approx. 54/60kg
Weight: ca. 1,15 kg with boss
Areas of application : ULs, Trikes etc. up to 20kW power take-up
Noise emission: <49dB (at 70m)
2-blade fixed propeller
H25F 1.30m R-E-13-2:
Two-blade fixed propeller
Diameter: 130cm
Static Thrust: approx. 54kg
Weight: ca. 0.kg with boss
Areas of application: ULs, Trikes etc. up to 15kW Power take-up
Noise emissions: <49dB (at 70m)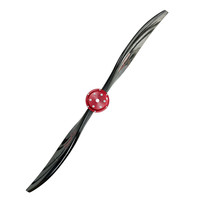 3-blade propeller with adjustable boss
Adjustable propellers
Electrically powered aircraft with a high speed range can only be operated with a fixed propeller or a propeller that is only adjustable on the ground in a restricted speed range with maximum effectiveness.
For this, you need a propeller that can be adjusted in flight. A very light electrically adjustable 2-blade propeller with a diameter of 1.4m was specially developed for HPD motors and was successfully used in practice on several electric aircraft (e.g. Electra One).
Automatic regulation enables the pilot to carry out the different flight tasks such as shortest take-off, fastest climb, most effective route in the given current weather conditions by pre-selecting the speed.
Adjusting the pitch of the propeller by the pilot without an automatic function is also possible.
Motor
Motor family HPD xx High Power Direct 12/16/20kW; 32/40/50kW Duplex
HPD12 12kWc./15kWp. @ 3,75kg; 2180 1/min
HPD16 16kWc./20kWp. @ 4,7 kg; 2280 1/min
HPD20SD 20kWc./25kWp. @ 4,7 kg; 2600 1/min
HPD32D 32kWc./40kWp. @ 12 kg; 2280 1/min HPD40D 40kWc./60kWp. @ 12 kg; 2600 1/min
HPD50D 50kWc./70kWp. @ 16 kg; 2600 1/min
Motor management
Motor management system MC301
The MC300 is a high-performance power inverter with integrated control design that was specially developed for our HPDxx motor range. With our operating devices SDI/ADI, and coupled with the BMS, the system is completely networked and fulfils every flying task. It is designed with a safe operating voltage of 60V DC (PELV - protective low voltage), so that there can be no danger of electric shock to people.
Contains algorithms for high availability, safety and ease of operation specially developed for flight tasks.
Full part load strength
High peak performance , 300A cont. / 400A ca. 3minutes / 600A approx. 30 seconds
Multiple modules can be wired in parallel
Compensation of the falling battery voltage over the entire discharge range of the battery
Reverse thrust possible
Energy reclamation in each braking procedure of the airscrew .
Continuous communication battery-inverter-motor with self-test function (test of the installation, battery and motor as automatic pre-flight check)
Exact current capacity display (guided by temperature and degeneration status) for the pilot
Continuous reduction at reaching a limit temperature, no switch-off in the event of wire break etc. A work point switches itself off at maximum power of the drive, if. e.g.: excess temperatures arise.
Solid connections according to industry standards
Control, Interface & Software
ADI / SDI / ICfly Interface systems
The different interface systems ensure optimal operation and display for all aircraft applications.
The interface systems are motor display instruments. motor control interface, recording system (Blackbox), autopilot system and a replacement flight instrument all in one. The ADI also has an integrated pressure sensor, the real time clock, the SD-card of the SDI, an accelerometer and a GPS. extensive data is displayed on the sunlight readable, high resolution touch panel. The SDI represents simple design in restricted space. The ICfly is intended for fitting into a cockpit mushroom with 80mm cut-out and also has a traffic sensor.
EDriveStudio / Serial Monitor
Virtual Coach
The Virtual Coach is an electronic monitoring system for avoiding dangerous operating conditions of electric motors for paragliders carrying people.
The Virtual Coach does not just replace the functions of a conventional mechanical cage but also monitors the entire powered flight for critical conditions and closes the motor down if required or does not permit it to start.
The Virtual Coach also monitors the tow-up process and supports the pilot with acoustic durch signals and a language output.
Supported by: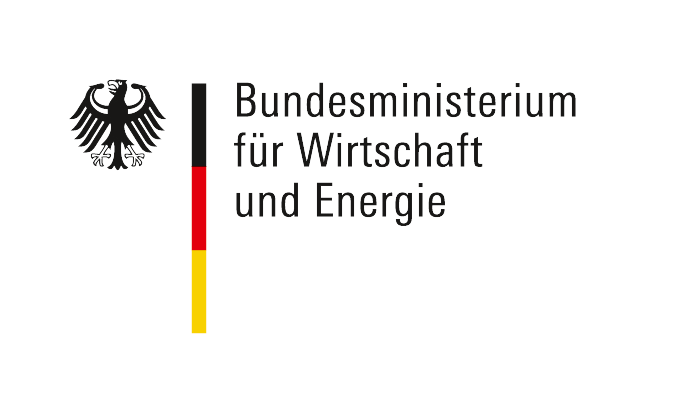 Batteries with integrated BMS and UN38.3 Certification
Li-Ion battery pack in Multimaster operation fully scalable
Li-Ion battery with integrated BMS and electronic full protection:
14 Z; 60 Ah; approx. 15 kg ...
14 Z; 64 Ah; approx. 15 kg ...
available in 2 sizes
...scalable up to 8 batteries.
The integrated BMS the task of monitoring the battery in every phase of the operational status and to ensure that the battery is operated within its specifications and is not overloaded.
The basic tasks of the BMS include: cell protection, charging control, load management, determination of the charge status, determination of the cell health, balancing the cells, history, authentication and identification, communication and thermo-management.
Through the integration of the BMS with the battery, it is transportable in the sense of the UN-38.3 Transport regulations.